FOUNDATION SOS TALENTS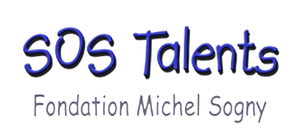 Michel Sogny created the 'SOS Talents Foundation'in 2000. Its main goal is to support gifted young pianists developing their talent throughout Michel Sogny's own method. The SOS Talents foundation has been used as a springboard for many young talents to be known by a large public and they are on the way of having an international career.
Most of the young pianists have been awarded a fellowship by the foundation, which took them to successfully prepare international piano competitions.
For the celebration of its 10th anniversary, the SOS Talents Foundation awarded a special prize for the youngest finalist in the renowned Queen Elisabeth Competition in Belgium.
The SOS Talents Foundation organizes several gala concerts and festivals in Europe, broadcasted live on international TV and radio channels (Mezzo TV, TV5 Monde, Espace2, Direct8, LCI, Radio Classique, Euronews).
Since the beginning The Foundation SOS Talents is supported by Mr. and Mrs. Serge Dassault, who exclusively organize each year a great gala concert in the 'Hôtel Marcel Dassault', Paris.